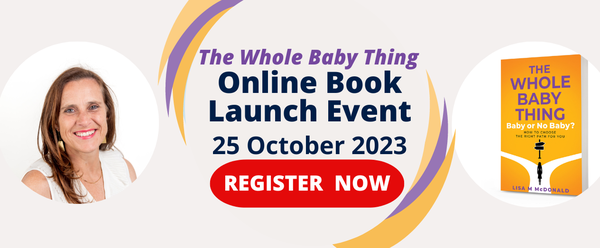 How To Choose The Right Path For You
Event details
🗓 Date: Wed, 25 October 2023
🕒 Time: 7-8 pm AEDT (Melb, Syd)
📍 Location: Online - via Zoom
Free to attend, but seats are limited!
Register now
Learn 5 most important steps for making one of the biggest decisions of your life

Hear personal experiences and insights from the author

Random prizes for attendees

Special event offer

BONUS: Q & A time with the author
... Pop it in your calendar now!
Are you or a loved one facing a significant 'baby or no baby?' crossroads?
It's a journey that often comes with its share of uncertainty. My new book serves as a guiding light, offering the stepping stones to grow your clarity and boost your confidence. The book was created to empower you, equipping you with the knowledge and resources necessary to make confident, well-informed decisions as you embark on your unique path, whether that path includes the joys of motherhood or not.
The Book
The Whole Baby Thing: Baby or No-Baby? How to Choose the Right Path for You – is a compassionate and empowering guide for women at the crossroads of motherhood.
This book blends personal experiences with practical advice to help you navigate the often-delayed but inevitable decision of whether to have a child. There are diverse examples and perspectives to inspire your hope, courage and commitment to deciding on the path for you. This resource will gently guide you towards clarity and confidence in your choice.
Join us at the book launch
I invite you to join us at the book launch. We'll explore this essential guide, connect with the author's journey, and embark on your path to confident decision-making. You'll hear:
The 5 most important steps for making one of the biggest decisions of your life
Real life stories from real women including the highs and the lows
The #1 essential ingredient in your success
Personal insights into Lisa's personal journey and perspective
Tips and strategies for stepping towards the right path for you
There will also be opportunities for you to ask questions in a safe environment.
Please share this unique opportunity with any friends and family who would benefit from, or are interested in, this incredibly important topic.
Register today and step closer to choosing the right path for you.
I'd love to see you there!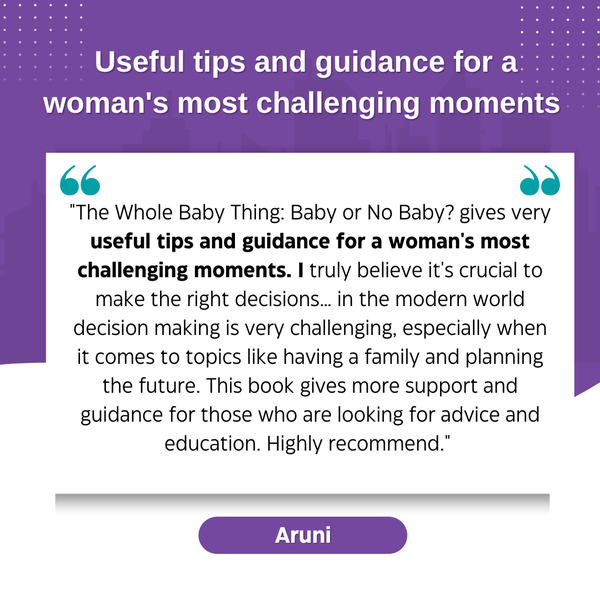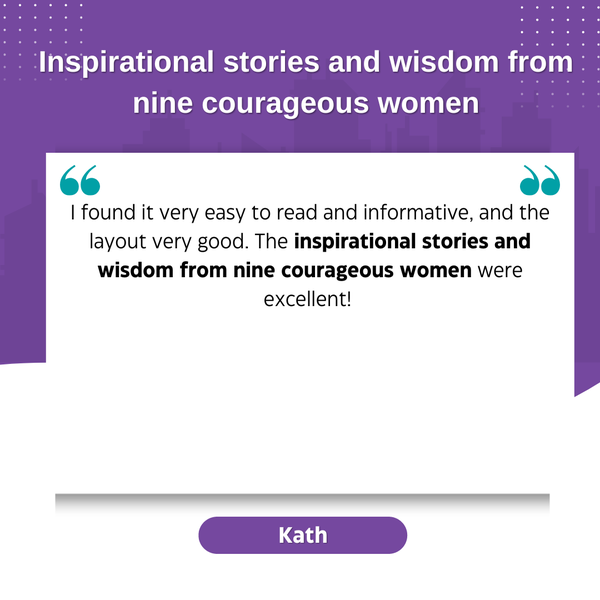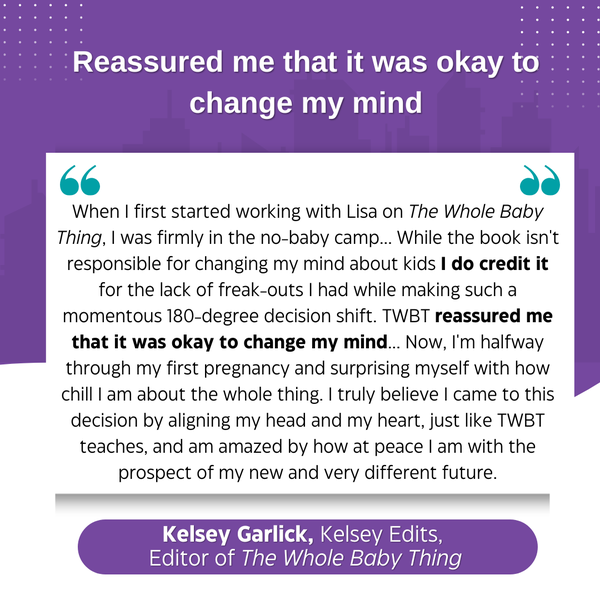 About the author
Lisa McDonald is an experienced personal and business coach known for her authentic, holistic and strategic methods, informed by a diverse background that includes alternative modalities and elite bodybuilding. Lisa's mission is to empower women to align their choices with their values and goals, ultimately leading to success in all aspects of their lives. She specialises in helping women to navigate the intricate decision of motherhood. Having embarked on her own journey to become a mother at the age of 47, she intimately understands the challenges involved and is dedicated to assisting women in finding their unique paths and building the confidence to thrive, regardless of their choices.
Don't have the book yet?
Have a question?
I look forward to seeing you at the launch and supporting your journey!
What coaching clients have said about Lisa:
"Lisa is incredibly perceptive and seems to know how to get us to connect with our core and inner being so that we can truly connect from a heartfelt place." - Susie
"Lisa's coaching helped me stand back, look at the numerous tasks floating in my head and prioritise." - Carina
"Lisa helped me to clear out many deep-set obstacles to overcome my severe lack of self-confidence and motivation. I now run my own successful business with a new assertiveness, increased client base and growing income since starting with Lisa." - Louise
"Lisa is a dedicated, passionate, and kind lady. I left the session feeling focused, calm, and with confidence." - Erika
"Prior to coaching, I was aimlessly moving through life. I am now absolutely clear on where I'm going, and I no longer wait for opportunities to come along – I now actively pursue them. This shift in thinking has had immediate results." - Simon
"I had big dreams but they were not being put into action. Now I feel that I have direction and my confidence has been built up quite a bit. I keep growing from strength to strength, especially learning to trust myself." - Dalys
Join Us - at The Whole Baby Thing Online Book Launch Event